There are many ways to create an amazing LinkedIn profile. One way is to ask for recommendations from friends and colleagues, but another option is to showcase your professional writings. You can also use an emoji to direct your followers to the "follow" button, and add a background photo or cover photo. In addition, make sure to add a personal elevator pitch to your profile, which will allow you to explain why you are a great candidate for a job or a networking opportunity.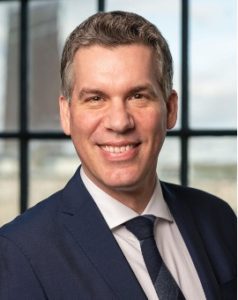 Write a personal elevator pitch
If you're looking for a job or a new investment opportunity, one of the best ways to make a good impression is by giving a personal elevator pitch. Basically, it's a brief overviewof what you do and how you can help. It can be used at networking events, in an elevator, or even for a cold call.
The first thing you need to do when you're preparing a personal elevator pitch is to determine the main questions that you want to answer. You'll also need to consider how you will present yourself. This includes the type of voice you use, the tone of your speech, and the type of information you include.
An elevator pitch is a quick, 30- to 60-second introduction to what you do. You should be prepared to answer questions and give the other person a reason to want to know more.
Your elevator pitch should contain key elements such as your name, your job, and your company. It should also include a call to action, such as asking a prospective employer to contact you on LinkedIn. You'll also need a business card, so that the other person can contact you after the conversation.
Your elevator pitch should be short and to the point, but it should be entertaining. It should also use a unique selling proposition (USP) to hook the listener. Using alliteration or slogans can make your pitch stand out.
Before you deliver your elevator pitch, be sure to practice it. You can do this by reading the statement out loud, or by practicing it with a trusted friend. Doing so will improve your confidence and improve your delivery.
Here is a Sample LinkedIn Profile which showcase the expertise professionally.
Showcase professional writings
If you're a freelance writer, you might already be aware that LinkedIn is a great place to network with peers and prospective clients. If you're looking to stand out, however, you'll want to include a portfolio to showcase your wares. Whether you're a copywriter, web designer, or a general scribe, there are a number of ways to spruce up your LinkedIn profile. Here are some tips to get you on the right track.
A slew of content can make up your online resume, but the top-of-the-line content is likely to be articles or posts from LinkedIn's network of professional authors. For example, if you've written some great blog posts, you can upload them as your own material. If you're looking for the big picture, you can also showcase your work with visual presentations. If you're more of a visual types, you might even opt for a spiffy portfolio website.
As for the rest of the content on your profile, you'll be happy to know that you can add as many as you like, as long as they're relevant to you and your niche. For instance, if you're a copywriter, you can include examples of your work in the form of a collection of well-written and professionally-formatted articles. On the other hand, if you're a web designer, you can include screenshots of your site in your collection. You might also want to consider uploading a mindmap of your most logical and effective strategies for winning over customers and prospects.
Add a background photo/cover photo
Your LinkedIn profile photo or cover photo should tell your story. Your message should be clear, professional and representative of who you are. It should also be appropriate for the professional profile that you have created. You should also be careful to avoid copyright issues.
To create a great LinkedIn profile, you need to choose a background photo or cover photo that complements your profile picture. There are many ways to do this.
You can use free stock images on websites like Pixabay or Freepix, or you can find your own. However, you should avoid using logos. The best option is to create a unique photo to stand out from the crowd.
You can also add a personal touch to your background image. You can include photos of your hobbies or work. You can also highlight the benefits of your product or service. If your background image shows sustainability or eco-friendly processes, it can make your competitors want to switch companies.
A well-chosen background photo will show your professionalism. You can use a photo of an office or boardroom to reflect the nature of your work. You can also include pictures of your favorite vacations or volunteer activities.
If you are a freelancer, a LinkedIn cover photo is a good way to let your personality shine. You can highlight your key skills and achievements. You can also mention your favorite events, such as volunteering or speaking at conferences.
You can use your own image, or you can use one of the many templates offered by LinkedIn. Some of the popular options include a banner graphic. You can even create your own with the help of Canva. You can add text and graphics, change colors and add animations.
Ask for recommendations
When you ask for recommendations on LinkedIn, you are asking someone to vouch for you in a public forum. You can ask for references from current and former colleagues. This can be a good way to show off your skills. It can also help to build your professional brand.
The process of asking for recommendations on LinkedIn is very straightforward. Once you have the recommendations, you can put them on your profile. You can either use the auto-generated form or write a personal message. Ideally, you should aim for 5-8 recommendations that are really strong.
Recommendations should be written in a professional manner. They should be short and focused. They should also be easy to read. They should include achievements and accomplishments, as well as a description of how you were able to meet deadlines.
You can also ask for recommendations from managers who have left your company. These recommendations carry more weight. They also indicate that you can be trusted to perform the job. However, you should be aware that some managers ignore too many recommendations.
Recommendations are also a great way to highlight the specifics of your work. They can also give your headline a boost. They can be especially useful for people who want to hire you for a new position. The best recommendations come after you've worked on the project and the manager has had a chance to evaluate your performance.
You should consider how long you need to wait before you ask for a recommendation. It is advisable to wait at least a week, so you can check in with the person.
Make sure to thank the recommender for their time. Remember to send a draft as well.
Have a look at LinkedIn CEO Profile to see the recommendations.
Add an emoji to point at the "follow" button
One of the most fun and nerdy parts of LinkedIn is the ability to add an emoji to point at the "follow" button. It can make your profile stand out from the crowd, and is a great way to make the most of your snazzy new LinkedIn home page. You can do this with a few keystrokes, and a few seconds of your time.
Choosing the right emoji is an art in and of itself, but it's not as hard as you might think. To get started, click on your profile icon on the top of your screen and then choose the "Add Emoji" option. Once you've done that, you'll be greeted with a list of options. Select the first option, "Emoji, and you'll see the list of emojis and their corresponding descriptions. You can then scroll through your list to choose from a handful of emojis, from the aforementioned smiley face to the cute little bird.
There are several websites and services that can help you add an emoji to your profile, such as Waalaxy. These services offer a variety of tools and resources, from emojis to video avatars to a plethora of social media profiles and more. You'll be able to find the best matches for you and your business, and you can also get your hands on an avatar to suit your tastes.
SEE ALSO: How to Navigate the Job Market as a College Student