Here is the recipe for the best parties or school socials
It's the middle of summer, which means it is time to enjoy the beautiful weather, cocktails and good friends—and what better way to celebrate than throwing an amazing party. Here's what you'll need to plan the perfect campus blowout.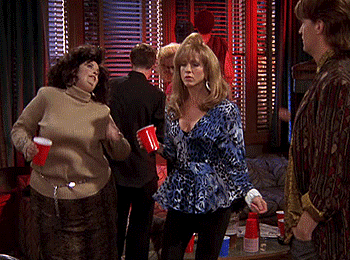 Paperwork: Throwing a party on campus usually requires reserving a dedicated space and a permit(s). Check in with your campus' administrative center to make sure you are in accordance with all regulations. It would be a pity to plan a huge bash, only to have it be shut down by local law enforcement.
Raising Funds: For an all-campus bash, you'll need more than you and your friends pitching in to make it a success. Look for campus organizations and local community businesses to sponsor or donate to the party. This is a great way to get free/discounted food and beverages while getting all different members of the community involved.
Pick a Theme: Whether it is a campus-wide block party or something as specific as a toga party or a speakeasy, pick an interesting theme that will lend itself to decorating and accessories.  Encourage attendees to be creative. This is how great memories are made.
Entertainment: Whether hiring a DJ or setting up a stage for local/campus bands, or something as unique as a campus fashion show, make sure to have all the equipment rented, set up, and checked prior to the big bash, so that the performances run smoothly.
Food/Refreshments: No party is complete without food, refreshments and, let's be honest, liquor. With an event this large, coordination is key. Have food and refreshment stands staggered throughout the venue so that there isn't a massive crowd around a single bar. Bottlenecking isn't fun, nor is waiting an hour in line to get a drink. Set up the space so that guests can easily maneuver to the different areas with ease.
Invitations: To throw a campus blowout, you need the collective student body to attend. Print up some cheap fliers and post around campus, but more importantly, use social media to spread the word. A well-planned party announcement is sure to quickly go viral and catch the attention of most students.
Parties are fun, but they are a lot of work. Make sure to have a specific plan for setting up, breaking down and cleaning up. Not only that, but whatever the turnout may be, make sure that safety is a major concern and with those things in mind, you'll be sure to have an awesome campus blowout.