Rydis U60, Livescribe Sky SmartPen, Samsung Chromebook 2 and more
Samsung Gear
Whether you've got an older model of the Galaxy or the newest, the Gear is great for students. Available in several models that can do just about everything, the Gear allows you to keep up with calls, texts, and emails without ever pulling out your phone in front of your professor. The Gear comes with a silent and vibrate mode so you never have a watch beeping in class, and with the built-in camera you can take pictures of presentations, notes, lectures, and other students browsing Reddit.
Available in a variety of colors, the Gear comes in the original model, the Gear 2, the Gear 2 Neo, the Gear Fit, and the Gear Live. Visit Samsung.com for information.
Kindle or Kindle App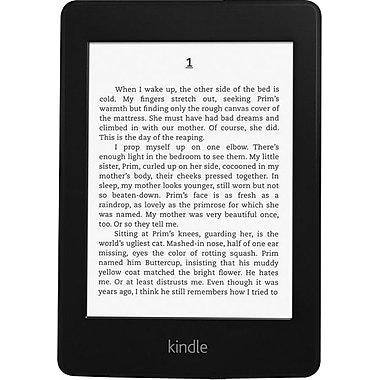 Not many students currently own a Kindle, and those that do don't often know that you can rent etextbooks online from Amazon and download them to your Kindle. Why carry around a huge backpack full of books when you can simply download them to your Kindle or Kindle Fire?
Keep notes and annotations through Notebook for Kindle, which displays colored highlights, saved images, and bookmarks. You can even access the notes after the rental expires.
Pricing is far more reasonable than buying or renting hard copies, and you only have to pay for the rental length (30 to 360 days). It's easy to convert your rental to a purchase if you actually like the textbook.
You can also rent etextbooks on the free Kindle app for tablets. You can visit Amazon.com/Kindle for more information.
iPad Mini
Retailing at only $299 for a 16GB with Wi-Fi, the iPad Mini is a perfect solution for students who need a smaller tablet for on the go. Take notes and record video and audio through the countless App Store choices, and keep up to date on appointments and email without having to tote around a chunky laptop. Record in 1080p and use FaceTime in 720p with the A5 dual-core chip.
Use this in conjunction with the Kindle App to save yourself hundreds of dollars on textbooks and notebooks. Upgrade to the Retina display for only $100 more.
With up to ten hours of battery life, you can record lectures and never miss a thing. An iPad mini with a cellular connection will cost you $130 more and reduces your battery life to nine hours. Though it stocks a little less power than the full-size iPad, for the price you get a lot of bang for your buck. For more information, visit Apple.com/iPad-Mini.
Samsung Chromebook 2
If you're more of a laptop person than a tablet person, the Chromebook is a perfect light-weight option for the classroom. The premium leather-like cover adds a unique design to this thin laptop. Powered by the Samsung Exynos 5 Octa processor, this chromebook has a 10-second cold boot-up time and faster WiFi connection.
Combine all that with an 8-hour battery life and Chrome OS, and you've got the perfect laptop for any class. Back up important lecture notes and presentations with 100GB free cloud storage for two years.
The Samsung Chromebook 2 retails for $299.99 for an 11.6" display, or $399.99 for a 13.3" inch display. For more information, visit Samsung.com/Chromebook2.
Livescribe Sky Smartpen
Not one to carry a laptop or tablet, but still want the incredibly time-efficient note-saving tech? The Livescribe is the perfect option for students who still prefer to keep their pen to the paper. The Livescribe Sky smartpen allows you to jot down everything you need, then upload the saved data to an Evernote account via Wi-Fi, so you'll never lose important information. The Sky also records up to 400 hours of audio, which can be replayed on any device.
The Livescribe smartpen comes in several models, including the Livescribe 3, which works exclusively with iPads, iPhones, iPods, and iOS 7 or later. The 4GB Sky retails for $199.95, and the Livescribe 3 retails for 149.95. Visit Livescribe.com to find your perfect fit.
HP Photosmart 6520 All-In-One Printer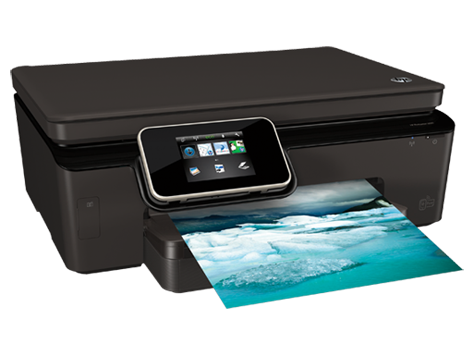 Got a class with a professor who seems to hate modern technology, or won't let you turn in work online? Need to print posters to promote your latest attempt at a band or your new club? The HP Photosmart 6520 makes it incredibly easy to print from almost anywhere. This wireless printer, which retails for only $119.99, allows you to send notes from your classroom or the café straight to your printer through an exclusive email address specifically assigned to your printer.
You can also connect your smartphone directly to the printer without a network thanks to its peer-to-peer wireless connection. You can also scan, copy, and send faxes without a phone line. Visit Shopping.HP.com for more information.
Moneual UV-C Vacuum Cleaner Rydis U60
No one wants to walk into a dusty dorm room full of allergens. If you live on your own and have pets, their dander can cause some of the worst allergies that you will ever experience. So how can you clean up and reduce allergens at the same time? That is where the Rydis U60 from Monueal comes in. This amazing handheld vacuum uses a UV light on the bottom of the vacuum to kill dust mites and sanitize your bedding, carpet, drapes and even clothes! Complete with a vibration pad and a 600W motor power, this vacuum is little but can do better than vacuums three times its size.
The filter might be the easiest filter of all time to clean, which is perfect for those college students who don't have time to figure out a Rubik's Cube of a filter in order to clean it out.