There are a plethora of fabulous, plus-size fashion bloggers to find wardrobe inspiration from, many who defy the typical rules given to plus-sized girls on what bigger people can or cannot wear. This is just a taste of what is out there. As you scroll through these blogs, you'll find SO MUCH EYE CANDY and countless gorgeous combinations of patterns and cuts. Channel your fashionista spirit alongside these sisters:
Blog intro: "Hi! I'm Allison, shopaholic and shoe fanatic with a penchant for high heels. Pants are highly overrated."
Curvy Girl Chic is great for getting out of that jeans rut that we fall into whenever life gets extremely busy. The photography is amazing, and it captures all the rich textures, colors, and patterns of the outfits she wears. She's really pro at coordinating pieces. Get ready for some high-fashion looks.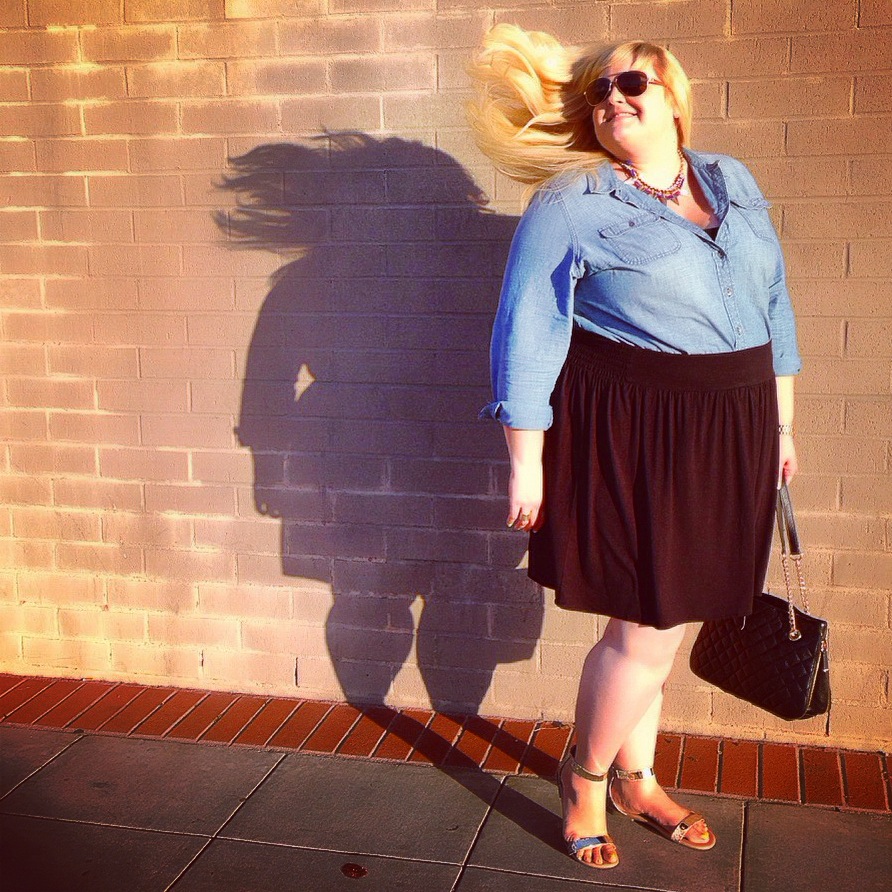 Reah posts videos and guides on how to wear basic pieces for the plus-sized woman, as well as features on the fashion world. Her guides are cute and concise. I would place her style as classic and modern. Check her out!
Looking for something edgier? Naomi's style consists of graphic shirts, jeans, stylish sneakers, and edgy outerwear. She has recently begun an exercise program along with therapy for health reasons (including depression), but assures her readers that even though she might look a little different in pictures, she will still remain in the plus-sized fashion scene. Along with her edgy outfits are also false lashes and gorgeous makeup. She reminds me of Katy Perry in some ways, probably her intense eyes with the dark hair and pale skin.
Part of Lucia's intro: "…What I think we are still not seeing enough of is plus size women on the larger end of the scale looking just as fabulous in the latest trends. I wear a UK dress size 30 and I am a massive fan of fashion (yes pun intended x), with that being said I dont feel like women my size should limited in what we wear, as long as fashionable clothes are available to us I don't feel like society should have any bearing on whether we purchase these items and wear them proudly."
I love her outlook on life, body positivity, and her down-to-earth writing voice. She's got what she's got, and she loves it. Lucia radiates a defiant, confident charisma in her photographs, and her style varies but she seems to love dresses. The commentary on her photos and life is engaging and fun to read. I really feel like I connect with her.
If you're in the mood for alternative fashion, Nancy's style features tattoos and a vintage flair. Along with fashion, she also posts about life, alternative makeup looks (think green or black lipstick), cooking, and plus-sized fashion businesses. Her photographs are beautiful too, and she loves boots.