In the academic world, ideas are currency. But ideas are usually conceived, communicated and understood through words. Students with a bigger vocabulary may be better equipped to do so with eloquence and precision. Language skills and academic success are closely connected. If a college degree can lead to greater levels of professional success (depending on how you define success), a degree undertaken with and amongst a culture of rich word use may be more valuable than one in which words are considered no more than a means to an end. But at the same time, vocabularies are shrinking, and recent academic research has suggested that "many students must struggle with the comprehension of university-level texts" when they start with a low word pool.
So which are the schools where rich vocabularies are flourishing? WordTips scoured the pages of student newspapers from the U.S., UK, Canada and Australia to find out where a well-chosen word is still welcome. The study tests not just how many words these students know but the rate at which they actually use them to reveal the students with the biggest vocabularies.
Methodology Behind Study
To find out which students have the biggest vocabularies, WordTips looked at student newspapers across universities from the U.S., UK, Canada and Australia. They analyzed the most recent articles published by each publication, grouped the newspapers into universities, lemmatized their content and then divided all words into samples of 1,000. Finally, they obtained the number of unique words in those samples and calculated the mean number of unique words for each college.
WordTips started looking for the webpages for the publications listed on Wikipedia's student newspapers pages from the U.S., UK, Canada and Australia. They omitted publications that were published on social media (e.g., Facebook pages) or delivered their articles in periodical issues in PDF format.
The team lemmatized the words of the articles using the Python library Spacy. Then, all lemmatized words were checked against the NLTK's word collection and 1,000+ common English slang words to ensure quality. They grouped the newspapers based on which university they belong to obtain university-level results.
For each college, WordTips divided the words into samples of 1,000 and calculated how many unique words appeared on the sample. Finally, the team calculated the mean number.
The data was collected in February 2023.
Findings
Below you will find the colleges with the biggest vocabularies in each country according to WordTips.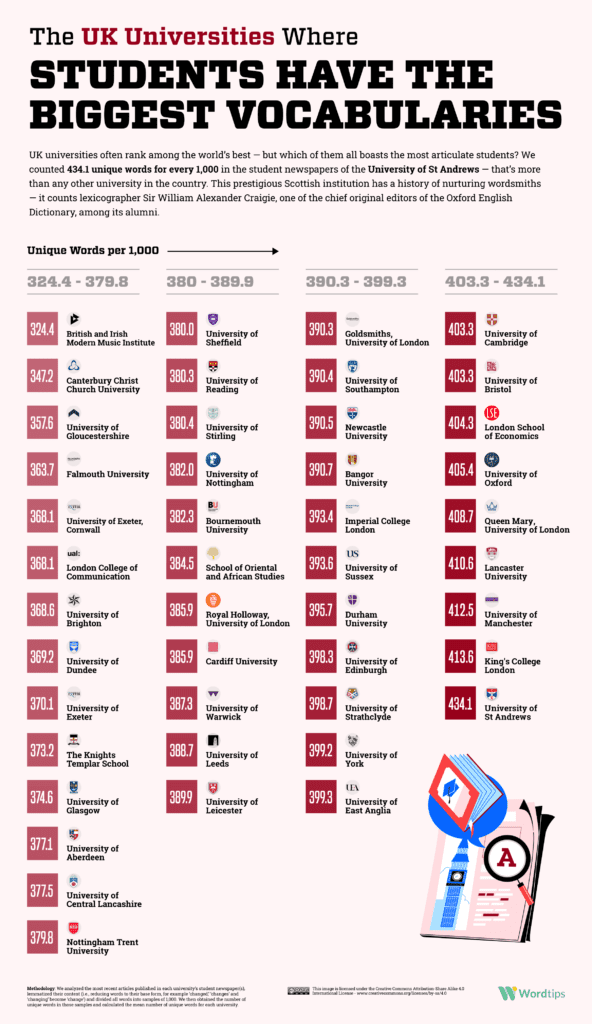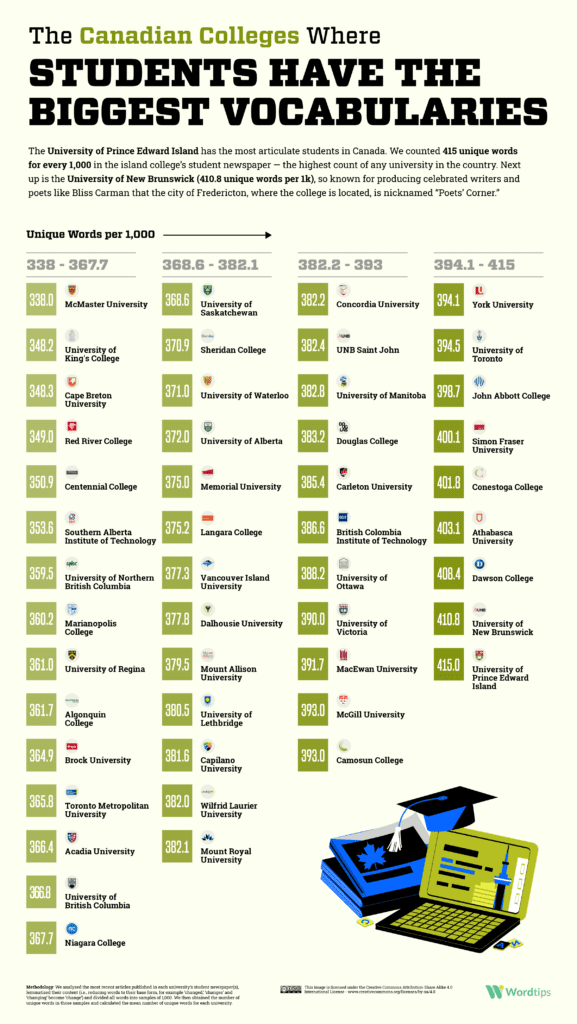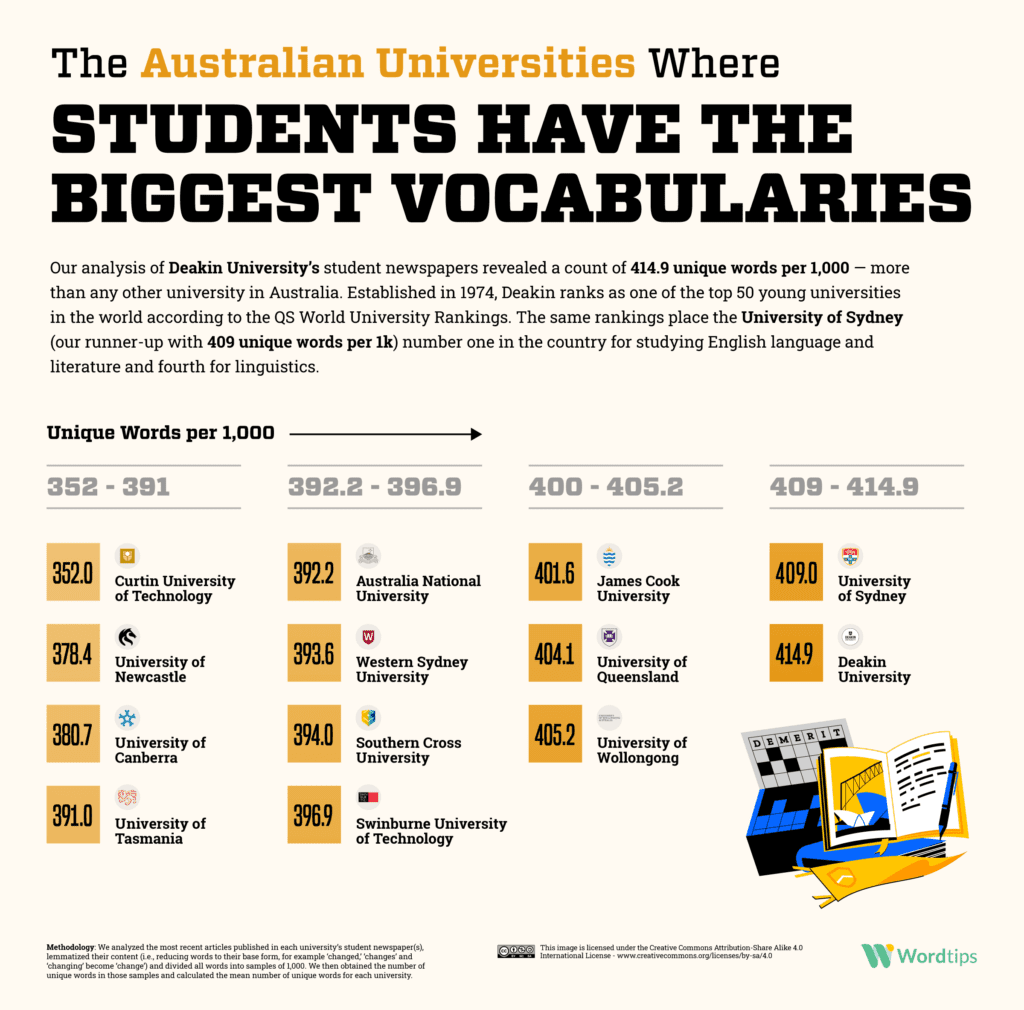 To find out more about this study, click here.
SEE ALSO: Which are the Happiest Colleges and Universities Around the World?