Business leaders spend decades of their careers developing the experience and skills needed to make key leadership decisions in the boardroom. But are you more likely to become a business leader if you attend a particular university?
While 56% of independent business leaders don't have a diploma, there's no denying that college offers advantages that other routes don't – from a thorough, structured learning and time for low-risk experiments to incubator programs and a huge personal network.
To put it another way, you might well become a successful business leader without going to university — but you could become a better one by going.
So which are the best to attend?
Career experts at Resume.io recorded the number of graduates listed on the university's LinkedIn pages and analyzed alum profiles with c-suite job titles to reveal which schools in America, Canada, Australia and the U.S. produce the most business leaders.
Methodology Behind Study
To create these tables, data analysts at Resume.io first compiled lists of universities in the United States, United Kingdom, Australia and Canada, checking and recording the number of graduates listed on the pages of universities on LinkedIn. Then the team searched for alums with CEO, CFO, COO, CTO, CIO and CSO on their job titles and checked the number of alums for each category.
To find the number of business leaders, Resume.io searched for alums that had any of the following terms as job titles: "CEO OR CFO OR COO OR CTO OR CIO OR CSO." Finally, the universities were ranked by the number of business leaders and the number of leaders per 1,000 alums. Only universities with more than 25k alums on Linkedin were considered.
The data is correct as of April 2023.
Findings
Below you will find the colleges that produce the most business leaders in each country according to Resume.io.
U.S.: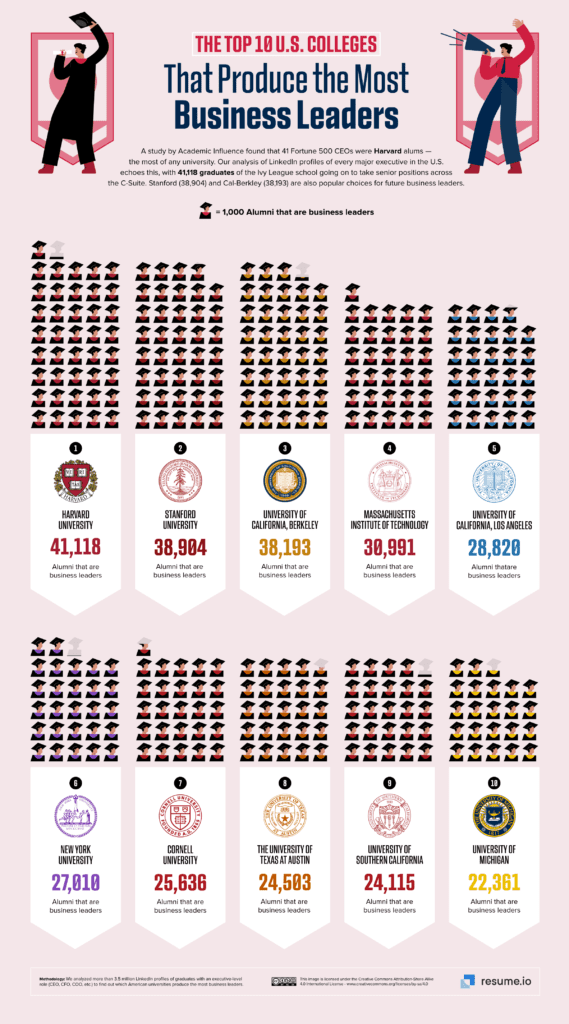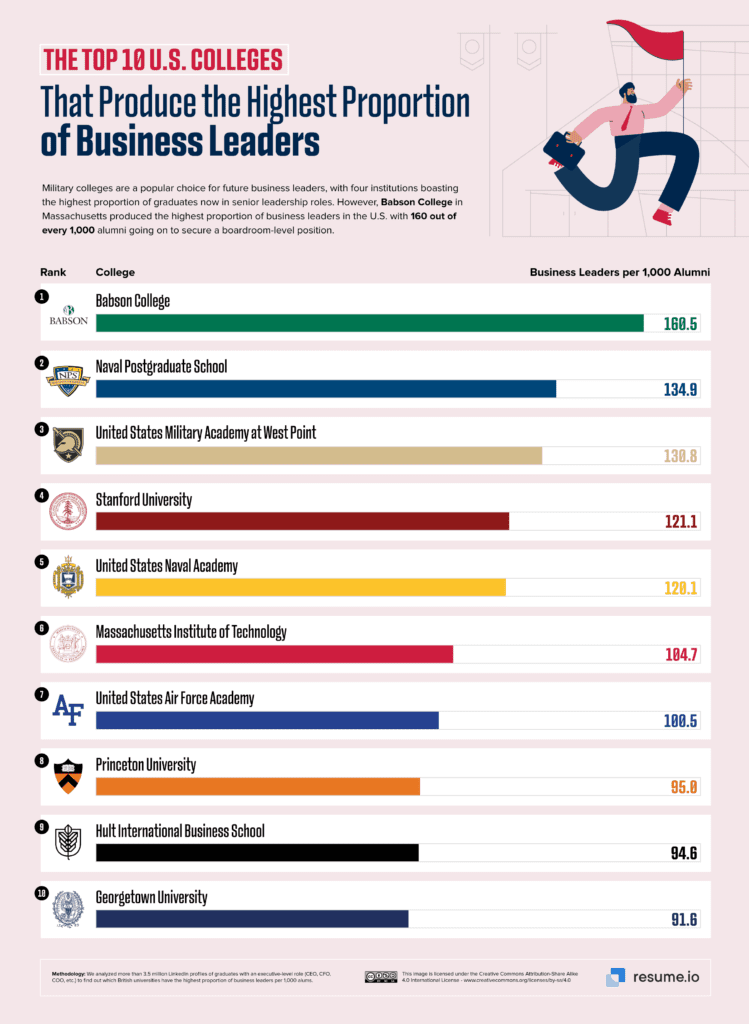 UK: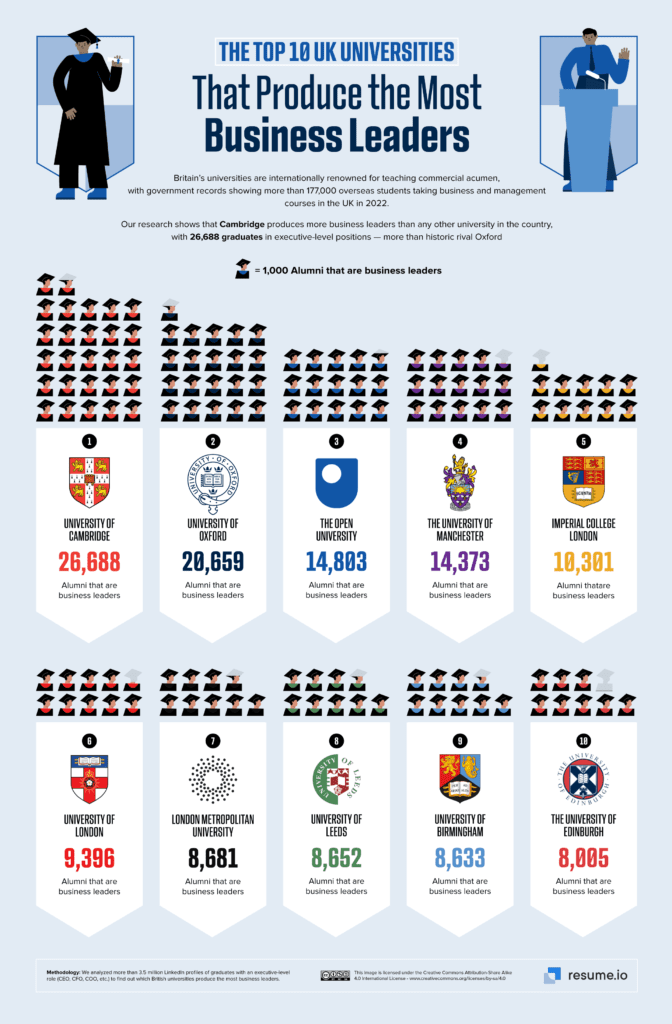 Canada: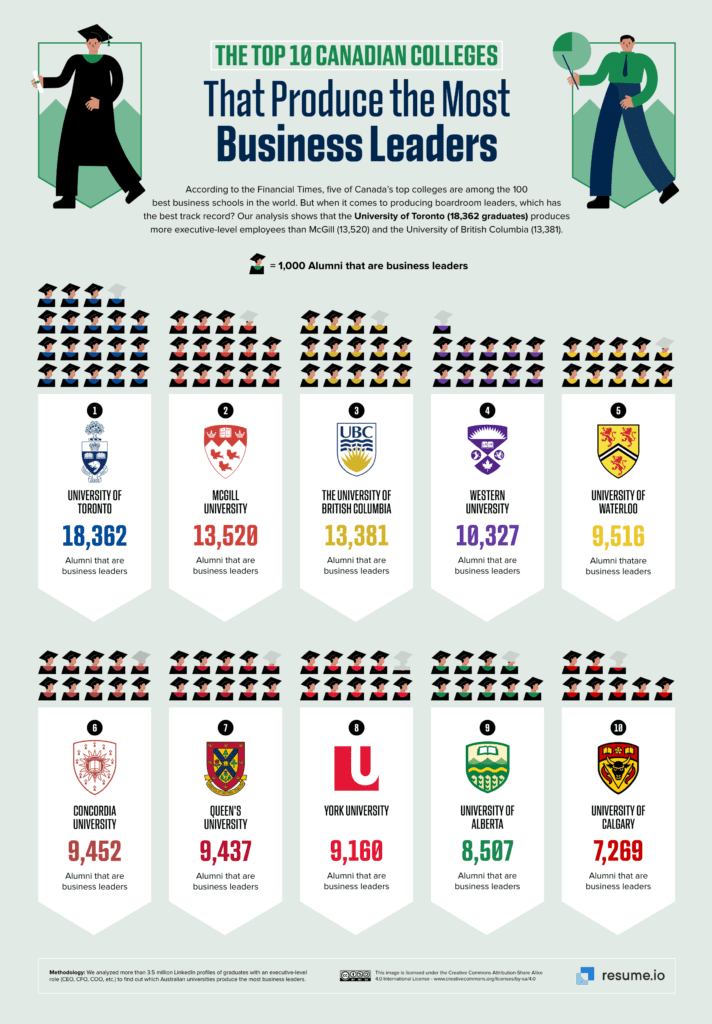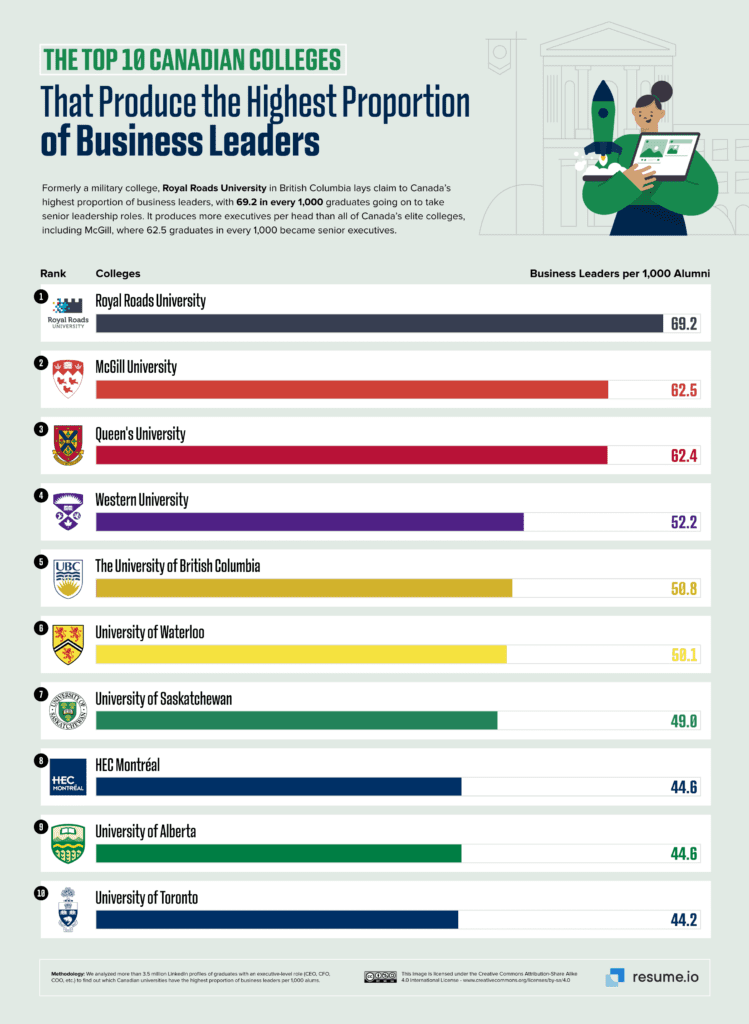 Australia: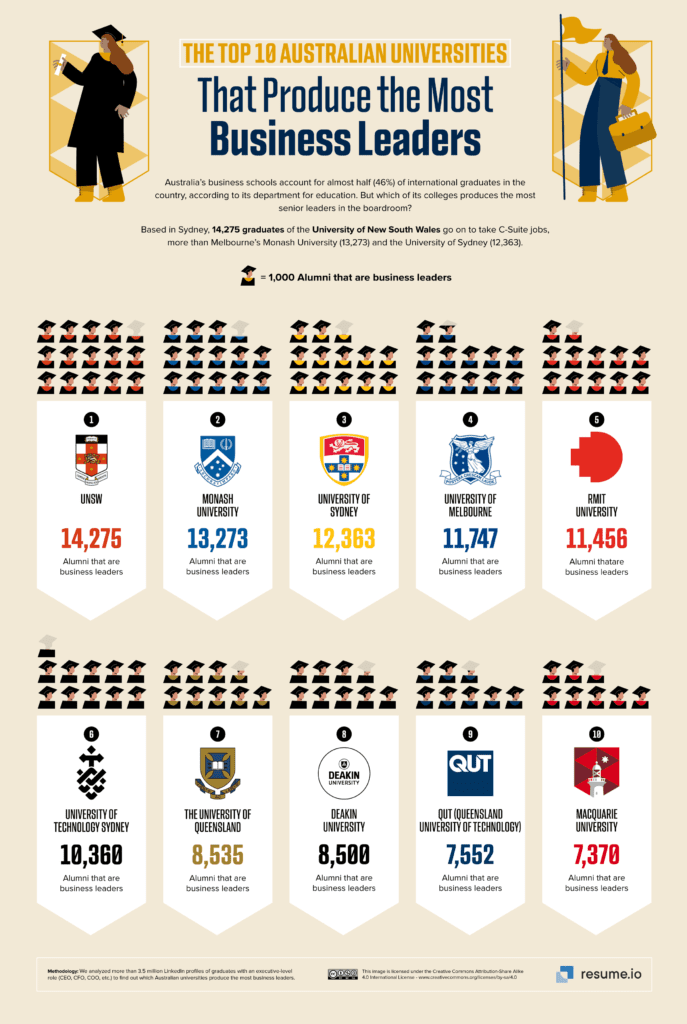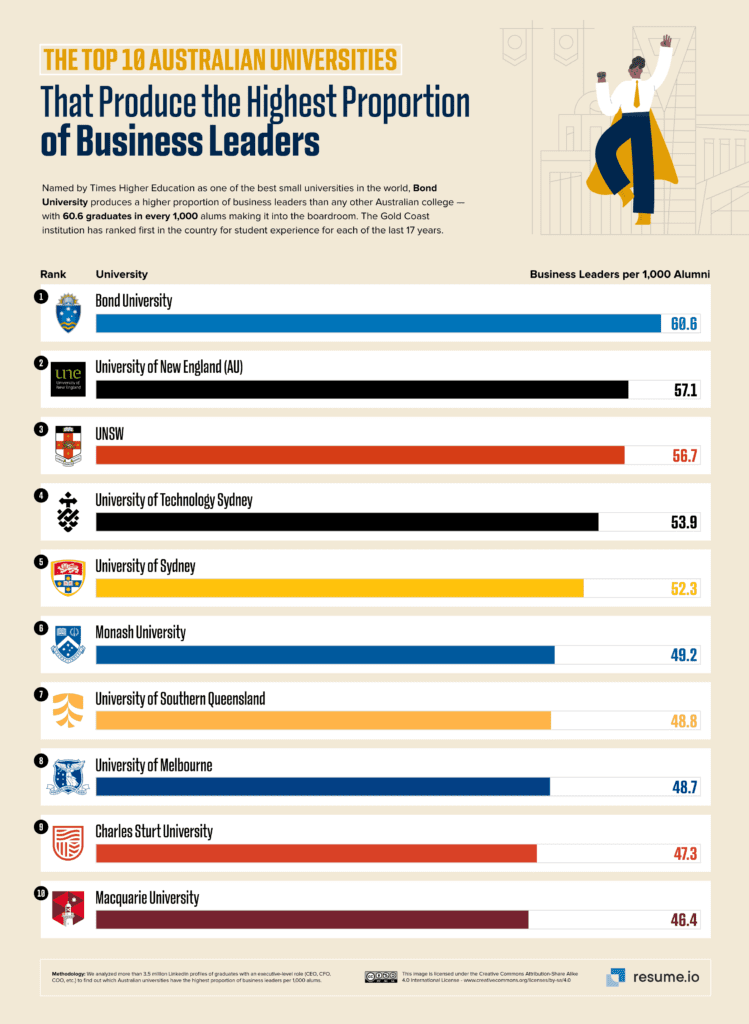 To find out more about this study, click here.
SEE ALSO: Which Colleges and Universities Around the World Have the Biggest Vocabularies?