The name and first photos of Psalm West, the fourth child of Kim Kardashian and Kanye West, were shared this weekend in a tweet from Kim.
The post showed a screenshot of a text conversation with husband, Kanye, saying " We are blessed beyond measure. We have everything we need."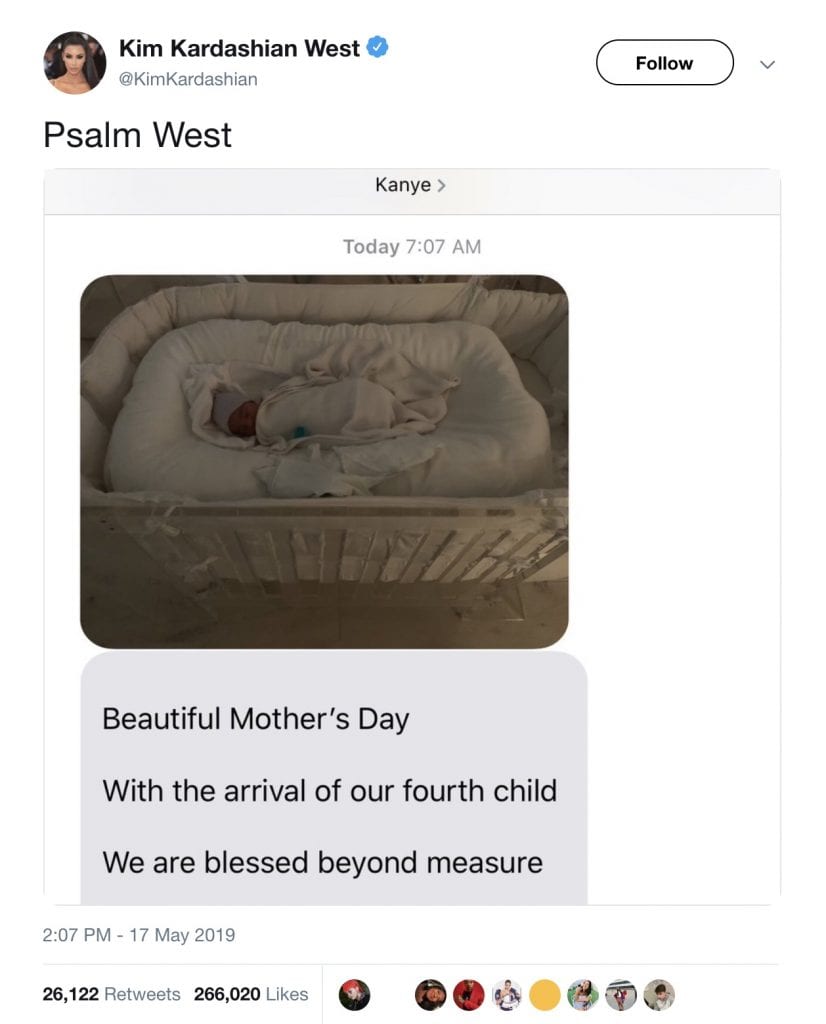 Psalm's birth was announced on May 10—a week that was noteworthy for the number of babies birthed into immense privilege and wealth.
Psalm West was born via surrogate and joins three older siblings—North (age 5), Saint (age 3) and Chicago (1).
Kim, now a mom-of-four as well as an aspiring layer, wrote that her new baby boy is "perfect."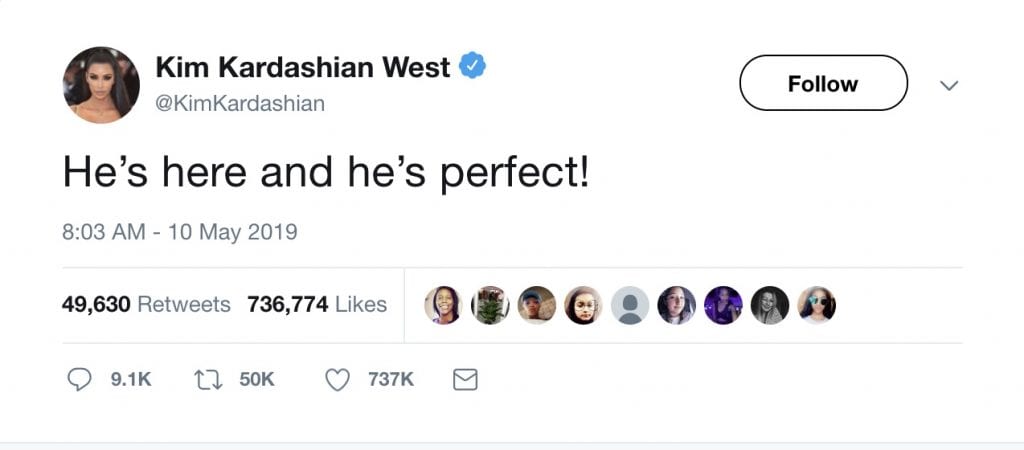 Kim and Kanye confirmed in January that they were expecting a fourth child, their second to be born via surrogate, after Kim endured difficult and high-risk pregnancies with her first two children.
While it seems like there is always a Kardashian-Jenner with a baby on the way, Kim has confirmed that Psalm is her last, as it was revealed that this was the last embryo the couple had left.
To celebrate Psalm's coming, the Kardashian-Jenner clan held a CBD-themed baby shower that focused on all things meditation and relaxation last month.
Psalm West is Kris Jenner's tenth grandchild.
See also: Kim Kardashian and Kanye West Expecting Baby No. 4