Regardless of your politics, it's hard to dispute that Alexandria Ocasio-Cortez is having a moment right now. The Freshman Representative of New York's 14th district has been in the headlines for months for everything from her views on environmental policies and health care reform to her clothes, old videos of her dancing and—now—her skincare routine.
Ocasio-Cortez revealed her secrets on Instagram stories today, saying the secrets to her glowing skin are double cleansing, toner, sunscreen and cutting back on her dairy intake.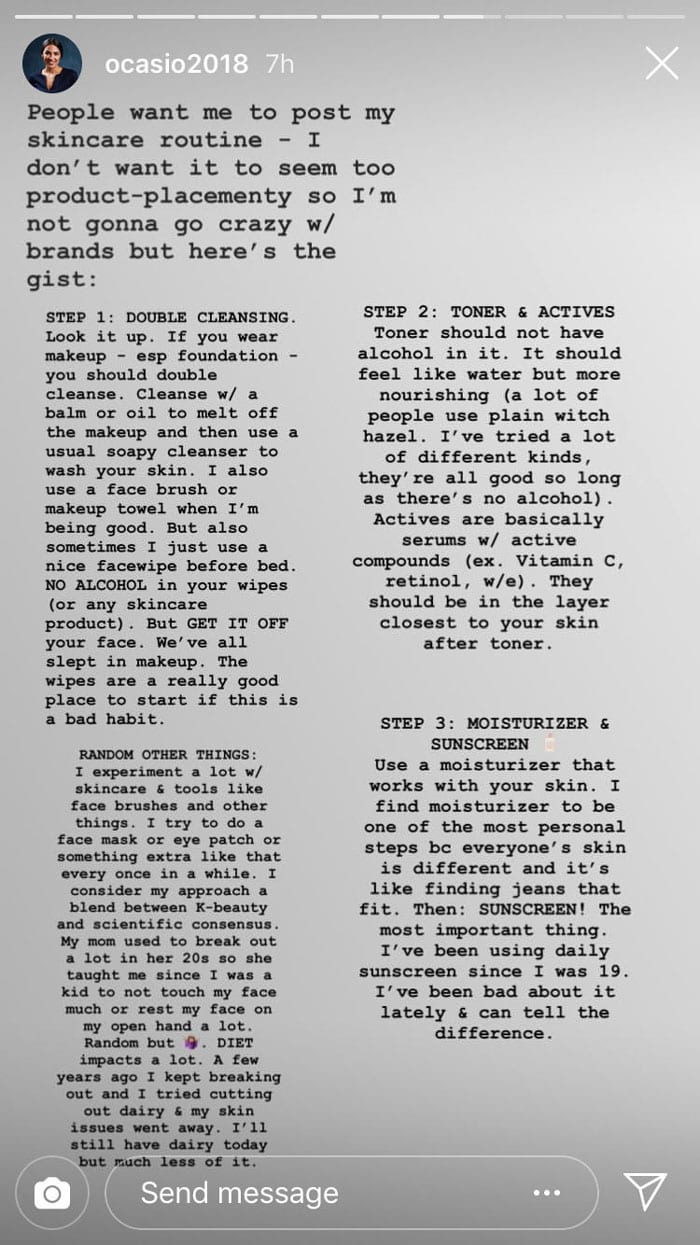 One follower clapped back, saying they weren't interested in skincare—they just wanted to know how Ocasio-Cortez wrote her speeches.
"That's okay," wrote Ocasio-Cortez in her response on Instagram, "we all have different interests." She followed up by recommending studying great orators of history, like Martin Luther King, Bobby Kennedy, Abraham Lincoln, Dolores Huerta and Angela Davis, to improve public speaking.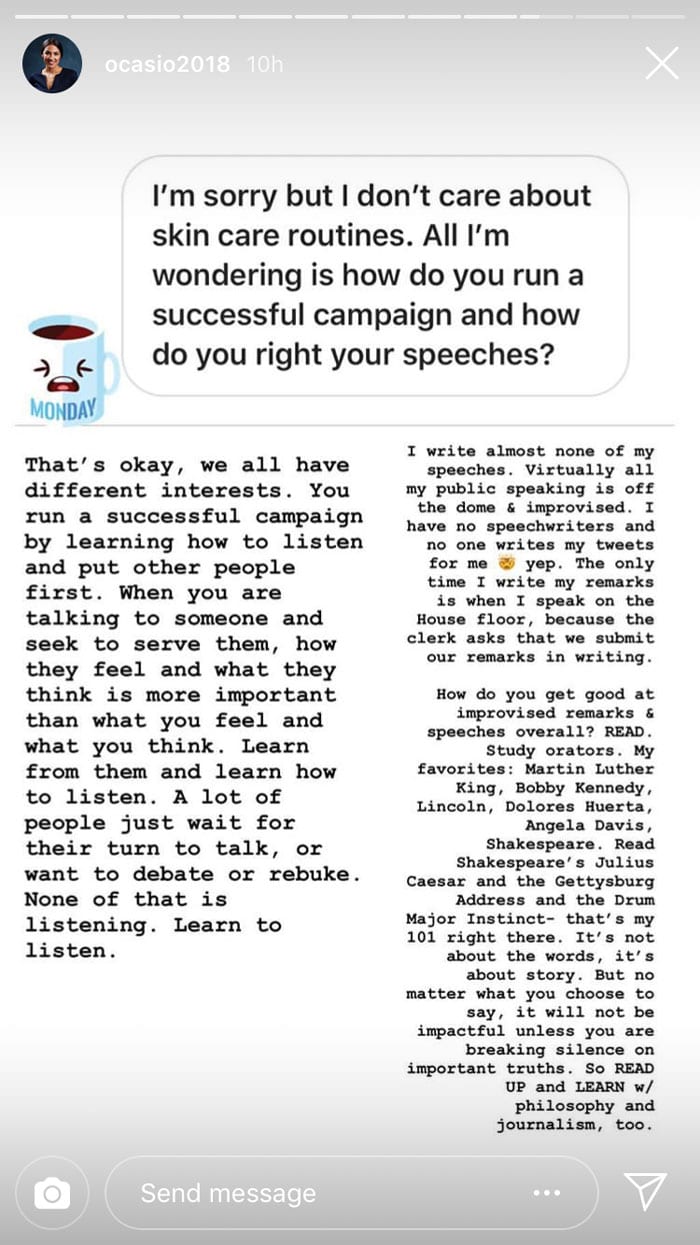 This is typical of the Congresswoman's use of Instagram. In the last month, she's posted about loving a press-on nail and also given her followers a peek into how offices for members of Congress get picked.
She also uses Instagram Live to host discussions about public policy and answer questions. She does this while making dinner, usually something simple, like instant-pot mac'n'cheese, which further endears her to her fans.
"FDR may have had 'fireside chats,' but AOC has 'cooking black bean soup on Instagram Live' and guys, it is [flames]," wrote one viewer.